Digital marketing, along with the general explosion of media, offers a host of opportunities for brands to advertise their products and services. How do I maximize my marketing through my current channels? How do I evaluate my current efforts by channel? Anderson has developed a proprietary, diagnostic tool to do just that. Interested? Read on.
In this hypercompetitive omnichannel environment, it can make it hard to evaluate overall marketing spend and measure ROI, spawning many unanswered questions:
How do my marketing programs stack up against the industry?

Are they optimized for maximum cost-effectiveness?

Am I getting the most for my marketing dollar?

Where specifically can I improve?
Guessing at the answers (or ignoring the questions) can imperil the market share of even the best companies. Instead, marketers need an objective appraisal to serve as a foundation for growth. You can eliminate the guesswork and put your programs on the path to unprecedented success.
Complete the Anderson Marketing Scorecard.
This scorecard is developed from data-driven benchmarks established over 25 years. Anderson's exclusive Marketing Scorecard provides an objective analysis of your marketing programs to help you:
Engage and win more customers

Increase loyalty and retention

Boost Medicare brand equity and lift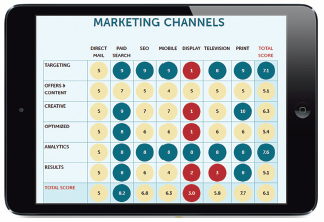 Complete our scorecard and our industry marketing experts will give you a formal analysis of your strengths and weaknesses, so we can maximize your efforts and boost your ROI.
Know where you stand—and what you stand to gain.
Sign up below to take advantage of Anderson's newest diagnostic tool and take the ultimate marketing challenge.
You may also be interested in some of our other reads: