1. Be a trendsetter, not a follower.
Social media is continuously evolving and staying up-to-date is how your business can demonstrate that it is on the cutting edge. Not only is it important to stay at the forefront of social media, it is also very important to maintain your brand in the marketplace. Maintaining your brand shows your audience how your brand has evolved over time. By updating your content, and showing your evolution as a brand does not necessarily mean you need to change your brand, or your business's positioning. For example, if your business sells cell phone covers, you may want to pin items like auxiliary cords, screen protectors, articles on new iPhone releases and "how to" videos on fixing phones, etc. By pinning these related items, users can be referred to your pins by the Pinterest algorithm, which means gaining exposure and increasing your followers that may not have ever known your business existed otherwise.
2. Free!
Did I get your attention? I thought so. Not many things come free in this world, especially when it comes to marketing your business and maintaining your brand awareness in the market. Pinterest is a free, image based pin board, which allows users to bookmark images and their location online. Utilizing free social media sites is a great way to keep your brand up-to-date and engage with your followers.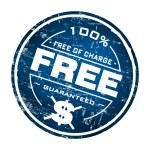 3. Staying up-to-date has never been easier.
Updating your Pinterest content is very simple to do. You can schedule days on your calendar to go through your pins and delete pins that are no longer relevant to your business's objectives. By keeping your Pinterest content fresh, by editing the captions, moving the pins to different boards, and changing the featured images on your boards, you are constantly engaging with the Pinterest algorithms and therefore making your business more visible. Scanning the Pinterest homepage is a great way for your business to get connected with new products, information and innovative ideas.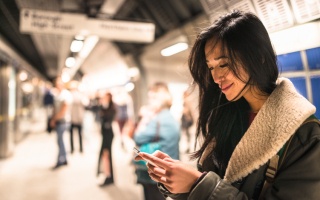 4. Maintaining your brand.
Pinterest makes it easy for your business to maintain its brand. Pinterest creates an environment where you can pin things that inspire your business. Your Pinterest boards give customers insight into who you are and what you're about. Pinterest is also a great place to test out any changes to your brand, or products before a complete launch. By utilizing this space as a safe zone, you can easily see if a new product or piece of content is what viewers are interested in.
5. No strings attached.
Marketing efforts that require no real commitment are hard to find. It can be intimidating to attempt to improve your business's marketing efforts because most initiatives cost money to implement. Finding money for marketing efforts when you need them (often when business is slow) can be hard to do. Taking advantage of free marketing and social media tools is the best thing you can do for your business, whether your business is small and local, or a large fortune 500 company.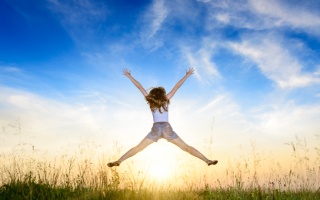 6. Drive traffic to your website.
Pinterest is a great way to drive traffic to your website. You can pin images directly from your site to your image board. By crafting an engaging caption, you can provide a glimpse into your website which can entice a user to click through and get to your site in one click. Lacking images on your site to pin? No problem! You can also drive traffic to your site by including your business's URL in the caption of pins that you repin from other users. If the pin is related to your business, you may want to consider including a caption that speaks to your business's expertise and encourages users to contact your business for more information.
7. Get employees involved.
Creating a Pinterest committee, or gathering a group of individuals who are artistic, creative, task oriented or interested in new technology is a great way to keep your Pinterest page active, up-to-date and engaging. You may be surprised at what you learn about your employees' strengths and interests that you might not have known about. Allowing employees to be involved in a fun committee is an excellent way to boost morale and create a sense of ownership over projects. Employees may volunteer for a Pinterest committee over something with more commitment. You may find you get more volunteers than you planned for!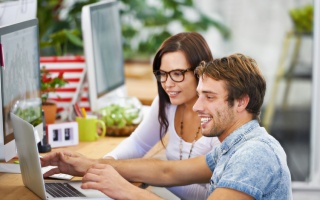 8. Easy-to-digest content.
Images are easy to digest and understand. They do not require a lengthy explanation, or a catchy topic sentence about why the viewer should care. They can make it easier to catch a user's attention and get them to your pins, Pinterest page, and even your business website. Pictures do not require someone to necessarily be looking for the content you are dispersing to connect with your business. In general, images are often more well-received and easier to digest quickly than walls of text (I see the irony in that this is a textual blog post).
9. Past and present.
By using Pinterest, your business can pin images for both past and new work that can be great demonstrators of your ability to continuously grow and improve. There can be a lot said for your business's willingness to show your evolution—it can show prospects that your potential is limitless!
10. Fun and easy to keep updated!
Adding Pinterest to your business's branding and marketing efforts is a no-brainer! Not only is Pinterest free, it's also easy to use and keep updated! With Pinterest's new addition of analytics, it has never been easier to track your business's progress in utilizing Pinterest as a free marketing and social media tool. Keep an eye out in 2015 for another addition to my Pinterest blog series, "How to Make Pinterest Work for You in 2015."