Major companies spend millions, sometimes billions to create or recreate a distinctive identity, including a logo, tagline, unique selling proposition, vision, mission statement, plus various other brand accouterments. This is certainly time and money well spent, since brand equity is often the most valuable asset an organization will ever own.
The payoff? More visibility, market share and, with any luck, greater sales and profitability. But along with great rewards come great risks. For sure, the consequences of a poor rebrand can short-circuit many of those goals and create problems that are hard to undo.
More than just a pretty face
To be clear, branding or rebranding should also transcend the visual. In fact, many of the world's best brands (Apple®, Amazon®, Nordstrom) got there in large part because of a singular philosophy that is well socialized inside and outside the organization. However, we'll confine our discussion to the outward expressions of the brand.
Weigh the reasons, consider the risks
In this author's opinion, companies generally have more to risk than gain from a rebrand, particularly in the retail realm, where color and logo instantly differentiate on a store shelf packed with competing products.
However, companies are often compelled to consider a rebrand for many legitimate reasons:
• Refocusing the company
• Appealing to a broader target audience
• Fixing archaic/offensive brand elements (think of Aunt Jemima® or Uncle Ben®)
• Accommodating a merger or acquisition
• Keeping up with contemporary design standards
• Meeting changing consumer tastes
Too often, the decision to rebrand is an arbitrary one, undertaken without a solid business case. Drooping sales are also frequently cited as a cause. Yet droopy performance is almost always a symptom of far more fundamental problems, such as a poor product or service offering.
Beautiful rebranding disasters
Buoyed by a valid business argument, unlimited funds, and tons of due diligence, refreshing even a famous brand can easily become an epic fail, as these examples prove:

Struggling against intense competition from etailers, Radio Shack® unveiled a new logo featuring an offset R. Pretty cool and contemporary. Then, back in 2009, someone thought the word "radio" dated them, so they shortened their name to The Shack. Who wants to visit a shack? No one. (BTW, they have since "torn it down.")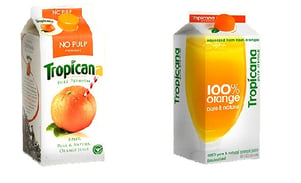 Dismantling what works is a common rebranding mistake. Tropicana® learned this the hard way when they made their product look like some nameless industrial brand available off the shelf in Uzblandistan. Fresh-squeezed failure.

In its never-ending quest to beat Coca-Cola®, Pepsi® spent $1.2 billion on a complete company rebrand, and over $1 million on a new logo. Wow. Not only did the tweaked circle design look like an odd, cockeyed smile, stare at the new font long enough and you'll get a little seasick.
Rebrands that went the right direction
On the positive side: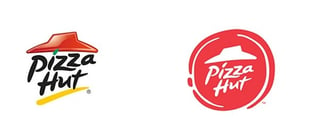 Pizza Hut's new, abstract, monochromatic pie design is much more contemporary and preserves brand equity by retaining both the typography and singular hat/hut graphic of the earlier logo design.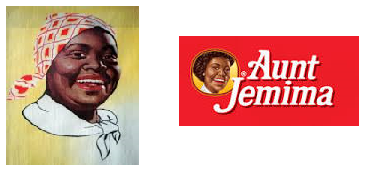 The very words Aunt Jemima are enough to offend African-Americans and anyone who abhors stereotypes. But changing the name would literally kill the brand. Not an easy choice. Still, their rebranding efforts over the years have been a big improvement.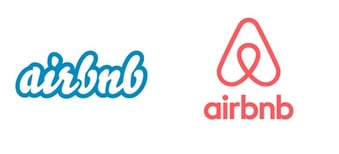 Airbnb hit a home run when they abandoned the Forties-esque brush type for a flat design dubbed a combination of a heart, the letter A, a person's head, and a location symbol.
Up your chances for success
Marketers seldom fully agree on anything, but most experts would advocate the following to lessen the risk of a rebrand:
Know what a rebrand can and can't do
It can keep you competitive and help you retain or even gain market share. It cannot fix deep-seated problems like lousy products or services.
Hire a professional branding agency
Handle a rebrand in-house and you might get drunk on your own hooch. The potential hazards here are too great not to spend the money and call in the experts.
Identify and keep what's working
The most successful rebrands are more evolutionary than revolutionary. Customers like continuity, and can express their contempt for change by leaving you.
Socialize and test to mitigate risk
Poll company employees and hold customer focus groups. Their gut-level feedback at the outset of a rebrand could save you the cost and embarrassment of having to stop and rewind.
Have your day—
in the court of public opinion
According to market-research company Millward Brown, brands account for more than 30% of the stock market value of companies in the S&P 500 index. While a rebrand, good or bad, is unlikely to significantly influence Wall Street, the people you really care about—the folks on Main Street—will certainly have something to say.
Do your homework, and always proceed with caution.