As we all know, no business can grow and thrive by remaining static and ignoring changing demographics. Each generation has characteristics that must be understood to effectively communicate and provide experiences that engage patrons to become loyal customers. The gaming industry is keenly aware of this and has been urgently focused on steps to modify their marketing strategies and their casino environment to appeal to the younger generation without interfering with the experience of their core players. The casino industry mainstay demographic, Baby Boomers (ages 52-70), will eventually "age-out", and growth for the gaming industry will rely on their ability to adjust to generational preferences, especially the Millennials.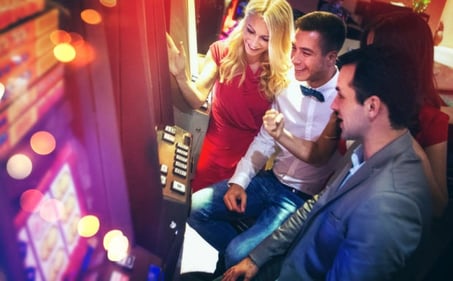 Generational Marketing in the Casino Industry
The sheer number of Millennials (ages 18-36) alone exceeds that of the Baby Boomer generation, and they are entering their prime earning and spending years. While Boomers and Gen Xer's tend to spend 80% of their casino money on gaming, and 20% on food and entertainment, Millennials will be more likely to spend 30% on gaming and 70% on food, entertainment and non-gaming services. Although this generation is not at their earning peak yet, they have no problem spending it all. Examine reinvestment strategies to include measurement of guest value based on this non-gaming revenue to grow this segment and benefit from these activities. This is the growth opportunity the gaming industry needs to widen its market, and adapt to a younger generation that will result in lifelong customers.
Millennial Casino Preferences
Millennials are a well-educated group that, unlike the "individualistic" Boomers and Gen Xer's, are very social and group-oriented. Casino design and layout must include areas for social gathering, multi-player games, integrated services, and other non-gaming amenities.
They want to share their entertainment experiences on social media and prefer gaming activities that involve groups rather than single-player slot machines. Casino floors need to offer more poker, new table games, skill-based games and interactive slot activities for this group to become socially engaged with the property as their favorite entertainment venue.
They are food aficionados and want quality food that is environmentally friendly, locally sourced, and can be described in a "seed-to-table" story. A return to classic cocktails, gourmet food, and organic preparation appeal to them, while generic buffets do not particularly attract this generation.
They want entertainment alternatives to live music, such as food festivals, celebrity introductions, impersonators, etc., and encourage the opportunity to engage socially and share on social networks.
They appreciate being asked what their entertainment preferences are and respond with bringing groups of friends.
They want to be communicated to with speed, convenience, and most importantly...relevance.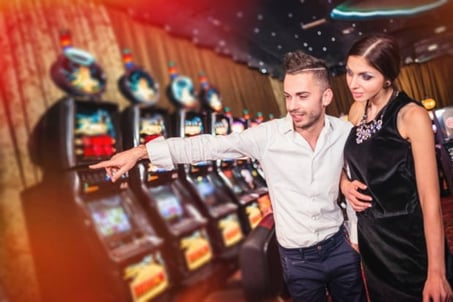 So How Do Casinos Develop Effective Marketing to Appeal to the Millennials?
Marketing strategies to the Millennials still includes direct mail, but multi-channel efforts with online and mobile integration improves response. Only 14% of millennial gamers are in casino loyalty programs, but they are very loyal when signed up. To encourage acquisition and retention, casinos have used these tips to grow their player's clubs:
Keep messaging simple and direct with less text and more relevant images
Use creative personalized direct mail formats that stand out; e.g. "pop-ups", 3D, specially coated papers, interactive, augmented reality, purls, etc.
Give rewards that "evolve" with more choices
Use text messaging for timely offers of their choice and free play based on their preference
Send follow-up text messages to direct mail campaigns for a 25% lift
Generational marketing can be a challenge, but when direct mail is integrated with email, social, and mobile channels, casino marketers will have the most flexibility to communicate relevant personalized messaging that attracts millennials to their property. The task then becomes to make sure they have the kind of gaming and entertainment experience that this generation craves.
To learn more about Anderson's experience in the hospitality industry, visit here.