While most direct marketers will tell you about the importance of creative and word choice in crafting any type of direct response advertisement or marketing piece, the importance only increases when you need to work within the guidelines of a government oversight agency.
If you've never worked in Medicare or healthcare marketing, you may not be familiar with the Centers for Medicare & Medicaid Services (CMS). This government agency has oversight of all rules and regulations pertaining to Medicare, including the creation of a yearly set of "Medicare Marketing Guidelines." This 100-page-plus document (118 pages in 2016) has myriad rules and regulations around messaging for Medicare and other types of health insurance plans.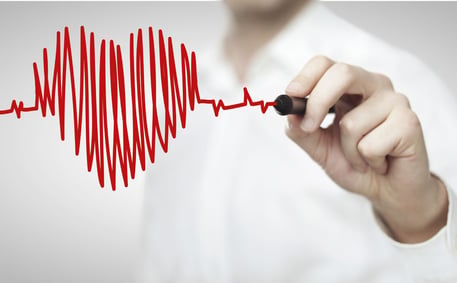 These guidelines cover everything from font size and color, rules for advertising specific Medicare plans or benefits, and a huge amount of other guidelines to help ensure insurance companies fairly educate prospective clients.
How can this affect you if you plan on working within the Medicare vertical? For starters, you'll quickly learn how far back insurers have to plan – approval or feedback from CMS can take as long as 45 days.
Here are a few examples of how CMS guidelines can impact a digital marketing campaign:
"Watered-down," generic content
While a direct response marketer generally wants to tout the benefits or pricing of a product or service it is responsible for, the specific guidelines around language make this difficult, especially in the world of digital marketing where there are oftentimes limits on word or character usage.
One example is ad text copy within paid search. Perform a search for "Medicare Advantage plans" and you'll see a lot of copy that is very generic in nature, and very few examples where any insurer will talk about "$0 premiums" or specific benefits. This is due to the complexity of the Medicare system, where some plan premiums are based on actuarial data at a zip code and county level. This means that someone choosing the same Medicare plan might have a different monthly premium from their neighbors a few counties away.
Impact on A/B and Multivariate Testing
Successful digital marketers have known for years that one of the best ways to increase conversion on a website or microsite is to perform ongoing A/B and multivariate tests of creative. This can mean different photos, different font sizes, colors, or fonts, different verbiage, or even different form arrangements.
Because of the potentially long CMS approval timing, this puts a damper on how much, if anything, that a marketer can test. Verbiage is the hardest part to alter, since the choice of words may violate CMS guidelines. Imagery and form structure are easier, though one still must ensure proper legibility and color usage so as to not run afoul of guidelines. To have the most flexibility, all potential tests should be determined in advance, and all submitted for CMS approval.
Final Thoughts & Big 2018 CMS Change
Anderson Direct & Digital has worked with a variety of health insurers over the years on everything from direct mail to digital marketing. Along the way, we have collectively learned how to work effectively with our client partners to ensure approval of creative while also generating a fantastic Return on Investment (ROI). As we've covered though, CMS guidelines are no joke and must be followed to the letter.
For the newest CMS guidelines that were just released, click here.
One of the biggest changes from these new guidelines is Medicare marketers can now email prospects and members as long as there is an unsubscribe option.
Specifically:
70.1- Electronic Communication Policy
42 CFR 422.2268(d), 423.2268
A Plan/Part D Sponsor may initiate separate electronic contact.
Plans/Part D Sponsors must provide an opt-out process to no longer receive electronic communications.
Questions on the newest CMS guidelines? Or on other facets of Medicare marketing? Let us know. We would be happy to help!


You may also be interested in some of our other Medicare reads: