For some time now, there's been a buzz around developing buyer personas to better understand your market. Creating a buyer persona provides a new method to dive deeper into your ideal customer's wants and needs. A good buyer persona will pool together all resources available and point you in the right direction to where there could be unmet needs and opportunities.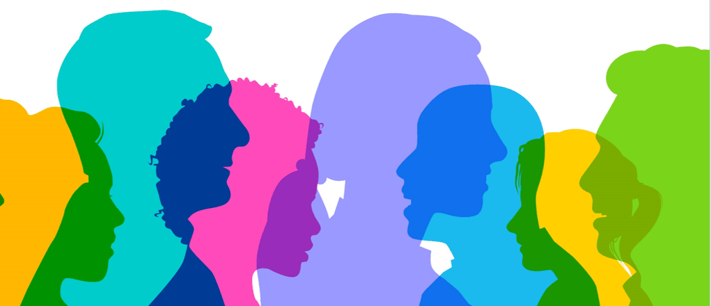 So what is a buyer persona?
As HubSpot defines so well: "A buyer persona is a semi-fictional representation of your ideal customer based on market research and real data about your existing customers."

Discover your untapped potential
A well-done persona can uncover key insights including:
Defining what matters to your customer

Guiding product development

Highlighting areas of growth for business and segmentation
A good persona will provide insights to help you focus on what does and avoid what does not matter to your audience.
Gather your persona toolbox
Developing a buyer persona is a collaboration between all your resources, both quantitative and qualitative. Rather than looking at each of these sources independently, merge them together to see a colorful and lively image of your client.
You'll want to take time to compile resources like the following:
Market feedback, including:

Prospect interviews

Market research

Client feedback

Sales team feedback

Audience data and insights




Key information you'll want to consider and review:
Demographics

Triggers
Challenges
Goals
Resources used
Vendor processes

Take a deep breath and dive in
Once all the research has been done, it's time to circle the wagons, digest, and look at each component in light of one another. Bring together your experts and dive into how the feedback and data plays together.
In reviewing, you will likely start to see some common characters and trends emerge.

Painting the picture
The final and most crucial step in persona development is illustrating the results. Yes, compiling the information is helpful, but to make this individual come to life, a helpful graphic and background on the individual as a whole should be developed. Go beyond describing Market X and begin to outline who your key contact is, their age, where they live, what their daily concerns and priorities are, and most importantly, where your business comes in.

Developing multiple personas may also be needed and can help you be more in tune with the nuances of the most common market participants out there. Now, as your team moves forward, they can visualize and engage this sample individual, rather than speaking to general facts.
Taking the time to research and periodically update personas can truly become a strong asset for your marketing and business development team.


Below is an example of a buyer persona that we developed for one of our clients: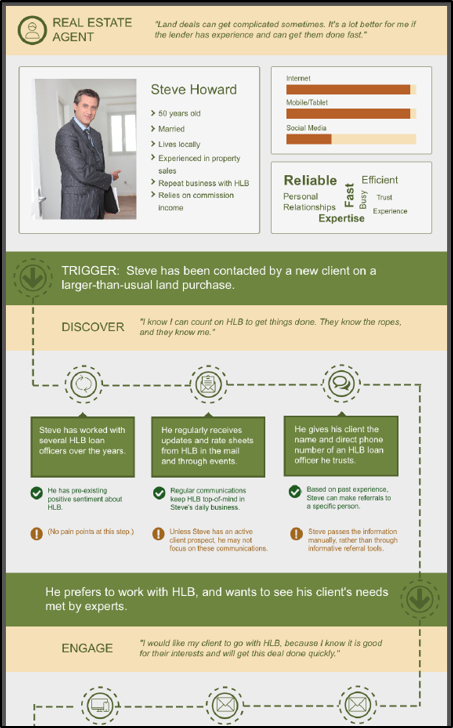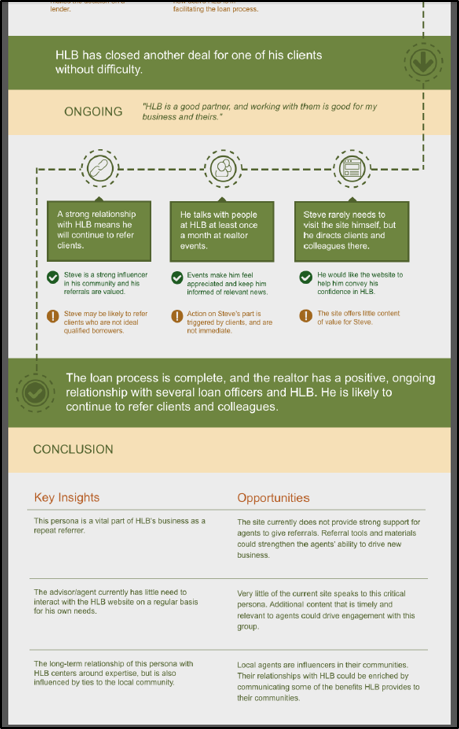 Additional Reads: