Along with having a new car or two in the driveway, a job for life, two kids and perhaps an adorable dog, owning a home has always been a central part of the American dream. Things like a reasonable housing market; a stable, robust domestic economy and wide, post-war use of the G.I. Bill, made that dream much more achievable for the Silent Generation (born from the late 40s to the early 60s) and Baby Boomers (born in the years following World War II).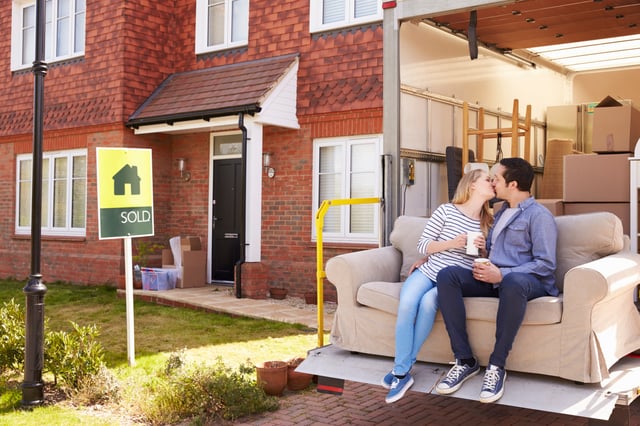 But for Millennials (born in the early 80s to the early 2000s), now the nation's largest consumer group, that dream is proving much more difficult to attain. As a result, the financial sector has been forced to adjust their entire marketing approach to capture and retain this key audience segment.
Financial barriers abound
As a backdrop, home ownership for all ten-year age groups between 25 and 54 is at its lowest point since record-keeping began in 1976 (1). What's more, according to the National Association of Realtors, less than 25% of 30-year-olds own their own home.
Still, in their quest for a street address, Millennials face unique hurdles their predecessors did not— most pressing of which seems to be funds for a down payment. These include:
Extraordinary student debt load
Tight credit
High rents that preclude saving money
A propensity for spending to chase an upscale, aspirational lifestyle
Despite these obstacles, the dream endures. A recent TD Bank Renter Survey found that 76% of Millennials rank homeownership as extremely or very important to them. And it is expected that roughly one-third of them will be in the market to buy a home within the next three to five years (2).
Banks need to turn on their "brights"
With the Great Recession, traditional financial institutions tightened lending standards considerably, making it even harder for Millennials to purchase a home. In addition, like many large, legacy institutions, banks have been slow to adjust their marketing, products and services to address new demographics and shifting market conditions.
"Financial marketing must evolve into an experience that can truly engage the customer and make them want to take ownership of their financial future."
— Susan Wolfe, VP of Content for Comperemedia
Nevertheless, banks know they need to court Millennials to be successful, and so things are starting to change— rapidly. The advent of nimble, non-traditional so called "fintech" companies and peer-to-peer lending is definitely forcing banks to up their game. Fortunately, credit standards have loosened up over the years as well.
Millennials want, need and expect more
According to Susan Wolfe, VP of Content for Comperemedia, "Marketing in financial services has moved past the point of ever-increasing incentives for opening a new account, highlighting low fees, or focusing on the features and benefits of the product. Instead, financial marketing must evolve into an experience that can truly engage the customer and make them want to take ownership of their financial future."
Banks have an opportunity to court Millennials— not just for home mortgages but to develop meaningful, long-lasting financial service relationships. Yet, as with all marketing efforts, they must first take time to understand them on a deeper level.
Millennials value, need and crave:
Information and guidance to make smarter financial decisions
Engaging experiences
Lending products and services tailored specifically for them
Streamlined processes— including seamless mobile banking
Relationships with brands seen as cool and trendy
Promising new products hit the streets
As mentioned, new "fintech" companies and peer-to-peer lending platforms—Lending Club and Prosper to name a couple— have entered the market providing the kind of access, simplicity, convenience and hip approach to financial services that Millennials want.
But traditional firms have also stepped up to the plate. Wells Fargo unveiled yourFirst MortgageSM in May of this year, offering young buyers reduced down payments of 3%, lower out-of-pocket costs, expanded credit criteria and incentives for home buyer education. Quicken Loans— the nation's largest online retail mortgage lender, has also spun off a brand called Rocket Mortgage, offering Millennials a fast, cool, powerful and completely online lending experience.
When Gen Y'ers win, we all do
Home ownership is more than just a cherished part of the American Dream. Many experts would say it is also essential to nurturing our nation's Middle Class, hence sustaining the very economy itself.
By making it easier for Millennials to move in and move up, financial institutions are not only helping themselves; they're helping society in general.
Sources:
1 Joint Center for Housing Studies of Harvard University (JCHS), "The State of the Nation's Housing," Cambridge, MA: Harvard University, 2014
2 Financial Brand Forum Breakfast Briefing: Staying Ahead of the Curve – Exploring the Latest Trends for Financial Marketers on May 18, 2016