The ROI experts at Anderson Direct Marketing (ADM) have found three important marketing developments in the news recently that will affect our clients.
APPLE PASSBOOK
Story: Forget the E-Wallet -- It's Apple's Passbook That Will Transform Retail
Key Points: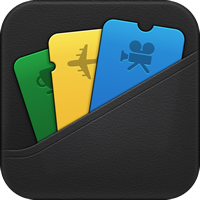 What is Passbook? Answer: An entirely new way to deliver coupons, loyalty points and other premiums right to peoples' pockets -- including offers triggered by their physical location near a store. It's available in Apple's new iOS 6.
People can receive these items -- called "passes" -- via email, web or SMS, or have them delivered directly into Passbook. To use the pass, you simply click on it and a barcode appears; the merchant scans it to apply the discount, redeem loyalty points or accept the ticket
Passbook is poised to be a major factor in retail and throughout the customer-loyalty space.
With Passbook, loyalty points are updated in real-time as they're accrued
Now, brands have a direct channel to deliver offers right into their customers' pockets - no waste, no coupons forgotten at home, no missed opportunities.
ADM Opportunity: In addition to email, web or SMS as mentioned in the article, our direct mail products can also drive people to "passes" with either a URL or QR code. Plus, our Interactive team can develop emails and landing pages to promote the Passbook deals.
FACEBOOK ADS
Story: Facebook Stole Your Fans - and Wants a Ransom to Get Them Back
Key Points: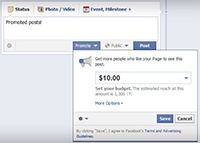 Before Facebook's recent changes, if you "liked" a brand on Facebook, you would see

all

of the updates it posted in your newsfeed
After Facebook's changes, when a brand page posts an update, Facebook only pushes that post to about

15 percent

of that brand's followers
How do you reach all 100% of the followers? You have to pay Facebook!
ADM Opportunity: First, we can help our clients create a strategic social media plan. Our Interactive team can also help our clients manage their Promoted Posts on Facebook. The best practice is to pay to promote a post after about 2 to 4 hours, after it drops down in most people's newsfeeds and doesn't get read. By promoting a post, it will reach all followers plus many of their friends!
B2B ONLINE MARKETING
Story: Social Media Marketing Ranks As B2B Marketers' Most Popular Tactic
Key Points: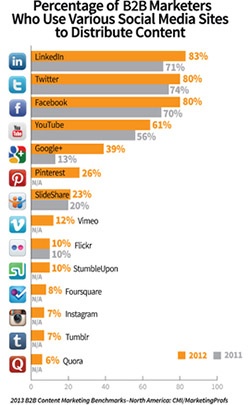 Eighty-seven percent of business-to-business (B2B) marketers now spread their message through social media
The Content Marketing Institute (CMI) found that 33 percent of B2B marketing budgets were going to content marketing efforts. The mark represents an increase from last year's figure of 26 percent. B2B marketers surveyed also reported that they would be looking to expand their content marketing budgets next year.
With the increased budgets and new tactics being formed, B2B marketers say they are having a hard time creating enough content. Sixty-four percent of marketers surveyed said their biggest challenge is producing enough content for their marketing efforts.
Despite the increased demand for content, many B2B firms are dropping outsourced content creators from their budgets. According to CMI, 56 percent of B2Bs are creating content in-house only. The number marks a major increase from last year's statistic of only 38 percent in-house B2B marketers.
ADM Opportunity: For our clients with B2B marketing needs, we can develop a customized strategic plan for their social media marketing and assist with content creation using our professional copywriters and graphic designers.