"In order to understand the big picture, everyone should fear becoming mentally clouded, and obsessed with one small section of truth." -Xun Zi, 312–230 BC
Successful DRTV direct marketers know you need to approach DRTV with a consideration of the totality of circumstances and factors. DRTV is usually a high-profile, high-stakes effort for clients. It requires that creative and production be at their highest level of coordination, and that results are not the end of the effort, but are used tactically as a campaign deploys.
No great creative message gets anywhere if it's not appropriately produced.
Not using knowledge gained through analysis of results is a lost opportunity.
For new product or service introductions, DRTV is the great demonstrator
DRTV creative is your great salesperson

How many of us have been captured, at least for a few seconds, by a great demonstration? Be honest, you have, as have I. At any county fair, farmer's market, or home product party, a key to success is a great demo. What could make it better? Guilt-free consumption and engagement.
Motion, sound, color, and guilt-free engagement. From the comfort of a person's own couch or mobile device, DRTV lets a person demo a product and take a next step. Unlike an in-person demo, there is no ice-breaking. "Click or phone," and BOO-YA! They have bought, or inquired, and are now a lead.
Can a prospect do that with static media? Maybe, but nothing beats the user experience that sound, motion, and a great message offers. When you craft messages for DRTV, you can demonstrate new products and their benefits in a way that static ads or even in-store displays cannot. Whether you are selling a product, destination, or aspirational product, DRTV allows for visualization through video and graphics that lets you lead the audience through a demonstration, build up using examples, and communicate an offer that can have urgency because unlike print or mail or even the Web, there is no promise that what's being offered may still be available.
Effective DRTV creative techniques include demos that allow product benefits that are seen in action—views of what they get "in the box" and what bonus they get if they act now. For aspirational products or services, audiences are treated to visions of people like them enjoying the outcomes, or shocked into action through fear of not buying. "I've fallen and I can't get up" is an effective, well-known line from DRTV creative; while it has evolved, it has been working for over 20 years.
DRTV may not be right for every product or effort. But an effective DRTV creative execution can be achieved through a clear understanding of your goals, brand personality, audience needs and the highest-level trigger messages that will "push" your audience to act.
DRTV production is what gives your DRTV creative message a stage to work from
No great talent ever shined in the dark

Creative can't do a thing without appropriate production. You may think "appropriate" is an odd word for me to use, but experience has taught me that great/expensive/fancy production is as inappropriate as cheap/on-the-fly production. Appropriate production is what delivers a great DRTV product.
For example, DRTV spots that use well-performed on-screen actor portrayals help the audience identify with the product or service. If you make the mistake of using less-than-stellar talent on either side of the lens, your audience will not connect. When casting, imagine yourself in the audience members' shoes and ask, "Do I like this person?" If there's a question about it, don't second guess, don't hesitate. Make a change. And if you thought you might save money by rushing your production or by cutting budget on resources at the front end, you are facing a very high risk that production will cost more because it will require more takes and more post-production work to cover bad acting and movement or bad voice delivery.
For direct purchases from DRTV, the end of the sales funnel would seem to be at the close of a transaction immediately following response. However, for considered purchases, DRTV needs to first create a lead, but also do much more. The spot needs to also qualify them, so your inbound sales team isn't wasting time with a glut of leads that do not convert down the line.
All DRTV spots also represent and support (or hurt) the client's brand. They become part of the brand landscape. If we are doing our job well, audiences see our DRTV as consistent with, or complementary of, other messages from the brand, and we build credibility. Consistency + comfort = reduction of risk + action by audience.
DRTV results: Tools in the process—not simply endgame figures
Results, even bad results, are powerful. What are you doing with them?

Despite the pain of results that are not up to expectations, we can use incoming results and intelligence to edit, adjust and revise our DRTV as a campaign progresses. A smart DRTV strategy relies on an adequate media buy, not "one shot" insertions.
Where and how are you losing leads?
The impact of DRTV can be followed through upticks of traffic on core websites and searches of keywords, in addition to traffic to call centers. They are secondary channels some DRTV viewers respond to as well. Use that data in addition to your 800-number or landing pages. Use what you learn from early results to execute and test variations in production, offer (Web-only exclusives) and more.
For direct purchase items that do not have a long sales cycle, it may seem that completing the order via phone or Web is the end of the story. For continuity purchases, and upsell and resell of products, DRTV is the gateway to a longer, multi-transaction relationship. It must prepare the lead for what's to come, and communicate the personality of the brand. Once someone has entered the sales funnel, we don't have to dedicate as much money to recapture additional business.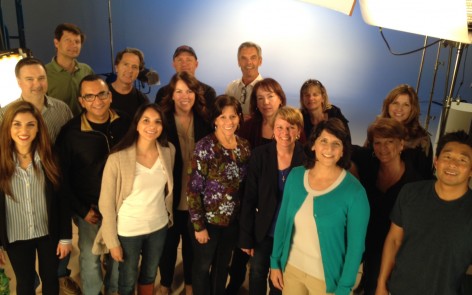 Creative, production, results: A sum greater than all parts
With all three components working together, DRTV can perform at its best. DRTV today can be leveraged in so many ways beyond traditional broadcast TV, using Web to extend your reach. However, it's important to keep all three elements of creative, production and results as active tools to be used in the process for best DRTV success.