Marketing data is everywhere. So how can Medicare marketers still achieve that incremental gain year over year? Through business intelligence (BI), that's how. Continue on for a quick rundown on how BI can fuel your marketing efforts and result in big ah-has and big gains.
More than just crunching numbers, BI encompasses a range of activities that includes data mining, online analytical processing, querying, and reporting.
Big Brains. Big Gains.
Is BI complicated? Yes. And the intelligence comes not just from software but wetware too—that is, keen marketing instincts. Used properly, it is the best way to identify the right blend of audience segments, products, channels and geographies to help make the big gains your product/service is capable of.
FYI: BI can help you—
(1) Identify gaps in your marketing funnel
(2) Cut costs
(3) Identify new or incremental markets
Business Intelligence Dashboard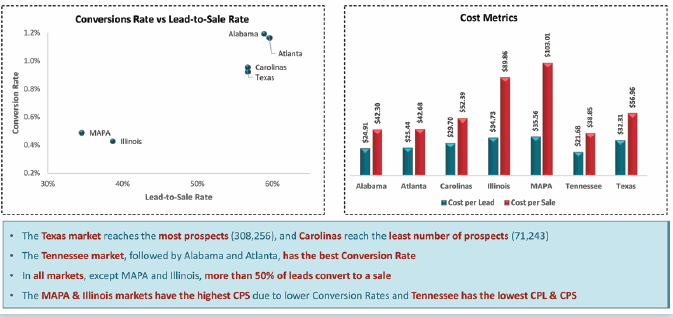 Success story: it's BI for the conversion!
Through BI, Anderson learned that Hispanics in select geographies responded to DM at a high rate but converted at a lower-than-average one. With these insights, our client modified inbound call center training to improve their approach to these responders. Conversion rates shot up 300%, and cost-per-acquisition fell.
Let BI boost your ROI. Learn more here.


Additional Reads: