Video on the internet is bigger than ever, and it's going to keep going this way. Both commercial and social activities for people have moved rapidly to smartphones, and video is a big part of this trend. Read on to learn more about the video phenomenon and how you too can integrate video into your digital marketing strategy.
Online advertising spending has drastically increased since 2005 to approximately 11.4 billion dollars in 2016. The ratio of video has continued to increase in recent years. Here's the rundown.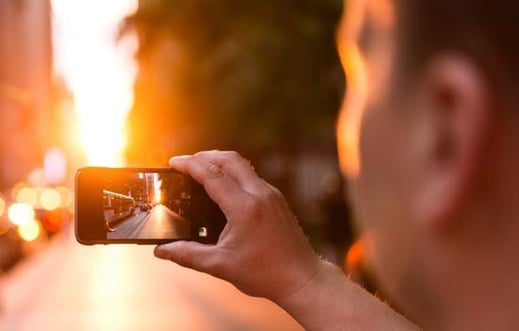 YouTube
YouTube has over a billion users—almost one-third of all people on the Internet—and people watch hundreds of millions of hours on YouTube and generate billions of views every day.

YouTube overall, and even YouTube on mobile alone, reaches more 18–34 and 35–49 year olds than any cable network in the U.S.

More than half of YouTube views come from mobile devices.
That should give you a general sense of the reach that YouTube alone has—not to mention, Instagram, Facebook, Twitter, and many others that have made video a priority.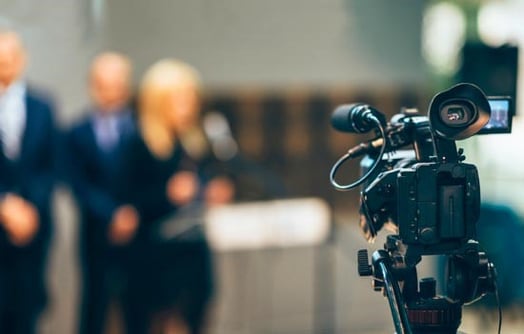 How Do We Make Videos Easier?
Creating video content can seem daunting, but there are ways to make it easier.
One of the best ways is to use existing content. For a marketing campaign, you may have an offer such as a whitepaper. The whitepaper can act as a script, and depending on the type of content, we can use it as a guide to help us jump start a video.
It can also help us determine what type of video we are making and whether it should be broken up into a full series or simply used as a general overview of what the white paper contains.
Keep it short
Of the top ten most popular YouTube videos, the shortest was 42 seconds, and the longest was 9 minutes and 15 seconds. The average video length was 4 minutes and 20 seconds. So, no need to make a full-length film.
Stay Focused
It's important to remember the purpose of a video in a marketing campaign. Essentially what we want to do is build a relationship and engage the end-user.


Popular Types of Video
It's also worth considering what some popular types of videos online are; these are the types that would most likely work well for a marketing campaign:
Education Videos

Q&A Videos or interviews

How-to Videos

Product Reviews


Ways to Integrate Video
Once the video is put together, it's quite easy to share it across many different outlets. Simply using the word video in a subject line can boost an email's open rate by 19%. It's also important to consider using video on Landing Pages, Social Media, and on your own website.
It's still a bit of the Wild West in the world of video, but it's clear that it's one of the best ways to connect with an audience in the digital age.
Additional Reads: