We all want to be smarter at what we do. We want to have the inside scoop. Be one step ahead of our competitors. But where's the secret sauce? It's in understanding who your customers are and what drives their interest, consideration and, ultimately, their buying behavior. In other words, it's the strength of your Customer Intelligence.
What is "Customer Intelligence"?
Customer Intelligence (CI) is a field that focuses on analyzing market data and acting as a bridge between the data and marketing departments to help identify actionable insights. CI is the intersection between the interests of the consumer and the features of a brand. Its main purpose is to understand what the consumer cares for and the underlying mindsets, moods, motivations, desires, and aspirations that trigger their attitude and actions.
A customer insight is an interpretation of trends in human behaviors which aims to increase effectiveness of a product or service for the consumer, or drive an intended reaction or action. In the case of marketing, this action would be a response to a marketing activity or enrollment/sales. ¹
This is where the marketing benefit comes in: if you understand what engages your target audience, you can act upon that knowledge to deliver captivating, engaging content that will compel them to act.
Why is CI so important?
Social media sites, such as Facebook or LinkedIn, are prime examples of channels that can provide you with valuable information about customer satisfaction and product performance. This information will give you the opportunity to gather insights from a larger audience and drill down into why a certain customer segment feels or acts a certain way.
While you can't really go to the bank with these insights, you will gain directional learnings that will help you prioritize what to test in-market, and it's through that in-market testing that you'll get to a result that is repeatable and that you can take to the bank.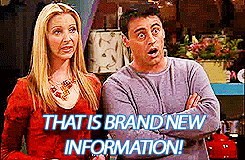 This is where you get to the good stuff—strategically sound testing that delivers a statistically significant result that you can turn into actionable strategies, that can move your marketing results forward and help you grow your revenue and business. Customer Intelligence can help you to uncover these deep-rooted ah-ha's and enable you to develop a solid marketing strategy based on these findings—increasing engagement and revenue.
Do you know?
• Who are your most profitable customers and how you can get more of them?
• Which of your customers are least profitable and how to identify them in the marketplace?
• Which sub-segments of your customers are most likely to buy more?
• Which customers are most likely to attrite and how you can retain more of them?
• Why your customers really leave and how to win them back?
Could you use help?
• Improving your marketing results?
• Building a business case to gain more marketing dollars?
• Identifying where to focus your marketing efforts with a limited budget?
• Understanding how to allocate your marketing dollars across channels?
• Expanding your marketing footprint?
What Anderson's Customer Intelligence Team can do for you
All marketers have to start somewhere. Some may start by building a simple customer/member profile so that they can buy the right lists to reach more customers. For others, it might be consolidating multiple sources of data into one Data Store that can be used for marketing and analytic efforts. For more established organizations, we might need to drill down deeper into the analytics to understand how different customer segments respond—by macro and micro markets—to unique marketing campaigns in order to optimize their marketing strategies.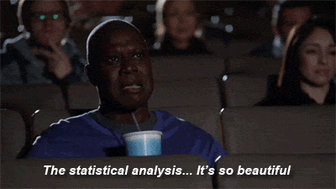 Although marketers use a variety of services to develop their data and analytics solutions, working with one great partner that understands your business, your vertical, and the analytical tools available can help you get to that "good stuff". The stuff that gives you those "ah-ha" moments and challenges you to think differently. Someone smart once said to me, "It' not just the piano, it's also the piano player— to get to the most brilliant music". At Anderson we have both the "piano" and the "players" waiting to make great music. So what marketing problem can our Customer Intelligence Team help you solve?
For more marketing tips, tricks, and insights, you can subscribe to our blog in right column of this page and subscribe to our YouTube channel here.
To see the full Customer Intelligence video series, see the links below:
You can also download our predictive customer intelligence white paper and enter for your chance to win a customer profiling and response modeling (worth $10K below).
Thank you for watching! We hope this has helped with further understanding the power of CI! Please leave a comment below or reach out to us here, so we can help you with any further questions you may have.
¹ https://en.wikipedia.org/wiki/Customer_insight