Are you hesitant to develop a bilingual campaign? Overwhelmed or concerned about the time it will take and if you're approaching it correctly? With the population who speaks a non-English language at home almost tripling in the past 30 years, it may be time for you to consider developing a bilingual marketing campaign.

"If you talk to a man in a language he understands, that goes to his head. If you talk to him in his own language, that goes to his heart". —Nelson Mandela


Here are five keys to ensure you create a successful bilingual marketing campaign:


(1) Data
It's not only important to know who you are marketing to, it's also important to know what language you should be speaking! Data is the tool that helps you with that. It will not only tell you who your audience is, but also their language preference.

Language preference is generally determined in databases by self-reported surveys, sweepstakes entries, internet browser language preference, and predictive name analysis (a process which identifies ethnic origin, probable religion, and the language preference of individuals by their surnames, first names, and addresses).
(2) Translation
It is, of course, very important to get the translation right. Bilingual marketing isn't simply doing a word-for-word translation of your message from one language to another; how you say it in one language could translate to something completely different in another language. The tone of your message may not translate at all, or it may not be appropriate in a different culture.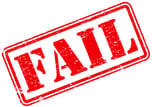 Did you know about these? 3 well-known translation fails:
1- Ford launched an ad campaign in Belgium with the message, "Every car has a high-quality body." However, when they translated that copy in Dutch, they ended up saying, "Every car has a high-quality corpse".



2- "When KFC opened in Beijing in the late 1980s, they translated their famous slogan, "Finger-lickin' good." Unfortunately, the translated phrase turned out to mean, "Eat your fingers off."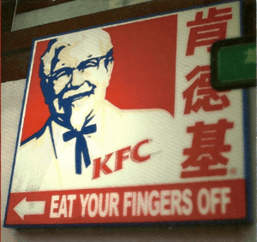 3- Coors' hip "Turn It Loose" campaign was not such a great success in Spain. The Spanish translation for "Turn It Loose" means "Suffer from diarrhea."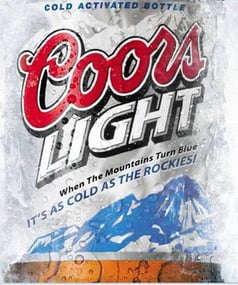 (3) Transcreation
Transcreation is the process of adapting a message from one language to another while maintaining its intent, style, tone, and context. Through transcreation, the words may not be exactly the same in the target language, but your message and any emotions or tone within that message will remain the same.


(4) Localization
Localization makes sure that your marketing content agrees with your audience's expectations, common protocols, and cultural practices. Also, if you are marketing in other countries, there may be some legal requirements that you will need to consider.


(5) Backend
It's very important to continue the conversation with your audience in the same language to avoid any disconnect. You will want to make sure that the backend (website, informational materials, etc.) are in the same language. Don't aggravate your responders by having them call you but not having someone on the other end of the phone who speaks their language.


Go ahead and take the plunge into bilingual marketing—as long as you keep these five keys in mind, you will launch a successful campaign and appeal to a greater consumer base.

You may also be interested in some of our other reads:
References:
Census: Non-English Speakers in U.S. Nearly Triple in 30 Years, by Lisa Barron, Wednesday, 07 Aug 2013 03:05 PM.
http://www.businessnewsdaily.com/5241-international-marketing-fails.html
http://www.k-international.com/blog/7-international-marketing-campaigns-that-failed-to-translate/
Wikipedia—https://en.wikipedia.org/wiki/Transcreation
"Don't Say Hi! And Other Lessons In Global Marketing," by Cynthia Edwards, April 5, 2010