Working in a world where digital marketing continues to grow in importance, one thing that you learn very quickly is a positive Return on Investment (ROI) depends on an optimized lead-to-sale process.
This is true for all forms of direct marketing to prospects, but it is amplified many times over in terms of digitally originated leads. It is so important, in fact, that a simple lag time of more than five minutes between receiving a lead and contacting a lead can be the difference in complete success or failure.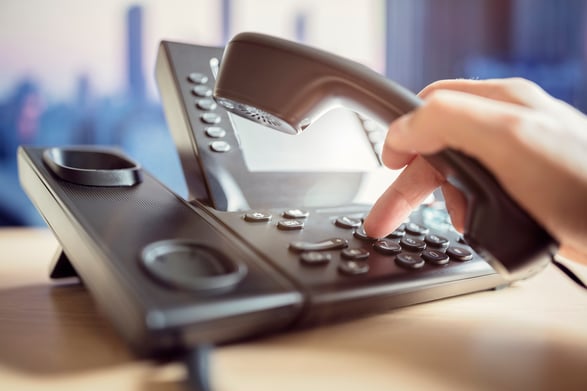 Don't take our word for it
Way back in the early 2000s, a very famous lead response study was undertaken by MIT. Within the voluminous data and insights of the study was something that professional marketers have known for years: speed to response is of the utmost importance, and with the advent of digital marketing it has only continued to be one of the most important aspects of properly working a lead.
Among some of the gems discussed in the study were that "The odds of calling to contact a lead decrease by over 10 times in the first hour," and "The odds of calling to qualify a lead decreases by over 6 times in the first hour." Dig in even further and the data becomes more alarming for companies slow to respond to inbound leads: "The odds of qualifying a lead in 5 minutes versus 30 minutes drop 21 times. And from 5 minutes to 10 minutes the dial to qualify odds decrease 4 times."


A case study
We've seen it many times over the years in different verticals with very different clients. For today's purposes, we'd like to walk through a real world example where Anderson Direct & Digital was able to take a client from thinking Pay Per Click (PPC) didn't work to having it grow into one of their most profitable channels.
This particular client works in the healthcare industry, and after discussing different options to help them drive leads and ultimately generate new policy sales, we discussed using PPC to drive volume.
"We've tried that, it didn't work."
After a bit of digging, it turned out that this particular client worked with a PPC agency and invested $60,000 to help drive sales. With that investment they were able to generate leads at a favorable rate, but ultimately saw just a few dozen sales at a Cost Per Acquisition (CPA) of over $1,600.
Something didn't add up, so we offered to perform an audit to see what was going on. It took some time, but we eventually found the culprit—it wasn't the quality of the lead or the cost of the leads, it was response time. Somewhere in our client's Customer Relationship Management (CRM) system, the PPC leads were not being contacted very quickly. It turns out the average time to response was a whopping 17 days!
We came back to the client with this info and proposed a new test. "Let us test out a media spend of $20k, and working with your internal call center team we can show you how well PPC works." It took a few months of tweaking, but ultimately we were able to get average response time down to 3 minutes and drove the CPA down to $145.00.
The most important takeaway for direct marketers from this is that we sometimes only get to take part of a fraction of the entire sales process, and not having a strong enough client relationship where we can take a holistic view to identify challenges or roadblocks can ultimately doom a channel or source of leads to failure.
Additional Reads: