The more things change, the more they stay the same. Insurance direct mail is booming today just as it was decades ago. And it's every bit as specialized and competitive as ever. Read on for three tactics every insurance marketer MUST know to get the best response from direct mail.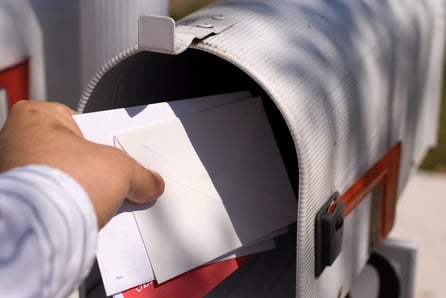 (1) Highlight low rates and savings.
The #1 reason people switch auto insurers? To get a lower rate. That's why virtually every auto insurer promises savings. You can't show the prospect's actual rate until they get a quote—but you'd better be able to claim that they'll save money.
And don't just show the savings—SHOUT them. In head-to-head testing of multiple direct mail packages, the big winner was the package that prominently showed the savings on the front of the letter. Make it stand out and be a quick read. Here's a good example of an auto insurance savings comparison: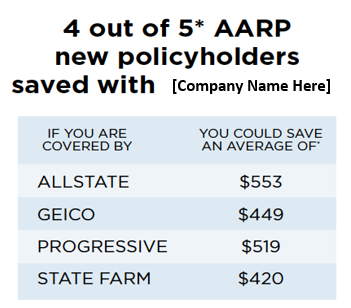 A focus on cost is important when selling other types of insurance, too. For example, many people don't have life insurance because they think it's more expensive than it really is. Marketers of term life insurance overcome this barrier by using rate illustrations in direct mail. For example:




The illustration can be targeted to the gender and age of the recipient.


(2) Be credible and relevant.
When every competitor claims to save you money, why should prospects believe you? Why should they spend their valuable time to get a quote from you? (For that matter, how can they believe any insurance marketer?)

To maintain credibility—and your prospect's interest—it's essential to justify your claims. Explain why your rates are lower and how you can save them more. Experience shows that this type of messaging can dramatically increase response rate.

Here are a couple of examples:
The Hartford saves money for AARP members (age 50+) by insuring only experienced drivers who generally have fewer accidents and lower claims costs.

Progressive lowers costs by offering discounts for things like quoting and signing documents online.
(3) Include peer reviews and testimonials.
Buying insurance is an act of faith. People may not collect benefits for years or decades, if at all. They must trust that their insurance company will be there for them with the quality of service they expect.

Insurance marketers often promote their years in business and industry ratings to show financial stability and longevity. Those are important—but social proof is essential. Customer quotes, satisfaction scores, and star ratings are objective and credible proof that what you say about yourself is true. They provide confidence and peace of mind—and that's what insurance is all about.



Want more insight from industry experts? Here's some additional insurance reads:
2017 Insurance Update: 5 Must-Know Tips to Boost Insurance ROI Now
DM + Brand: 3 Must-Haves for Insurance Marketing Success