The ancient law of customer retention still holds: it costs you much less to keep a customer than to acquire a new one. Why, then, do so many insurance brands scrimp on communications and only "talk" to their clients when it's time to renew a policy? A smart retention strategy involves building loyalty through consistent, valuable, personalized communications, and positioning your brand as a benevolent resource—not just a source of transactions.
Here's some insight on how to think past the policy and retain more customers. It's all about giving them more than renewal notices.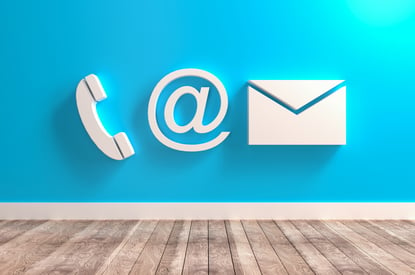 Transform the conversation
It's natural for people to associate insurance with bad things and forget about their provider except in times of need. While changing those perceptions isn't easy, Anderson has proven that a concerted content-driven marketing campaign can do the trick. Here are the essentials:
Understanding customer needs, wants, and preferences on a deeper level

Providing content that speaks to those needs

Communicating with customers on a regular basis

Associating your brand with a greater purpose, i.e., enriching customers' lives

Using the right channels
Customers who feel their insurance company understands and cares about them as more than a policy number are less likely to shop and switch.


Real-world results:
A big rise in engagement for a major life insurance client
Challenge: Our client, The Hartford, had customer communications that did not reflect their great reputation, were mostly confined to policy renewals, and had low levels of engagement. Their goal? Increase retention rates.
Solution: Anderson started by gaining a deep understanding of customer preferences through extensive research. We then enticed The Hartford's members with a regular stream of DM and
email newsletters packed with interesting, relevant content to reinforce and elevate the brand.
Results: Our program was a huge success. With email open rates beating previous ones
by 29%, followed by better clickthrough rates and product clicks, retention efforts have seen far greater success for The Hartford.


Want to hear more details on the above case study or get your hands on other insurance case studies?
Drop us a line!

Additional Reads: