Social media has become a key component of a direct marketer's integrated marketing mix. When utilizing social media, it's crucial to determine goals and success metrics. Here's the scoop to help you define those actionable metrics.
Likes, shares, followers, page views, downloads—just the mere mention gets most marketers #excited! Any increase in these measures surely must directly link to customer acquisition and growth in profit, right? Don't let your vanity get the best of you—marketers need to look deeper to determine which metrics really contribute to a positive increase for a business's bottom line.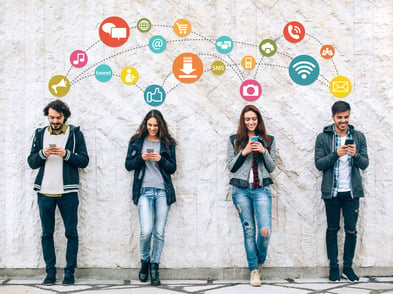 Vanity metrics are a feel-good meter, spouting proudly the number of likes, shares, followers, downloads, and page views of a campaign. While these metrics do tie to engagement and impact your brand's awareness overall, they do not promise an increase in sales or revenue.


Since sales and revenue is a primary objective for most all businesses, which metrics should be measured to help aim toward that target? Focus your efforts around actionable metrics. Why? Actionable metrics tie to specific and repeatable tasks you can improve upon.

Great examples of actionable metrics are:
A/B split tests—the call to action, offer, and creative are all different things that can be tested and measured for success.
Assisted conversions—one level deeper than just a conversion rate, assisted conversions show which traffic sources bring high quality prospects and which traffic sources bring them through the finish line (conversion).
ROI Calculation—by setting values to your goals, you can tie to specific customer actions that result in the most revenue. Knowing your ROI allows a greater optimization opportunity for your marketing efforts.
Custom campaign links—setting up unique codes that track which channels are providing the best traffic allows you to know the precise number of users clicking on a specific link to your business. This is much more valuable than looking at aggregate referral numbers.
Actionable metrics tell the story of which marketing efforts are meeting the objectives of your business goals. Having these metrics in place creates a greater opportunity to refine what's not working and expand upon what is.


Additional reads: