Americans are living longer and working longer due to lifestyle choices, better access to quality health care, and sheer financial need. 65 is the new 55! It is imperative that Medicare marketers pay attention to this late retiree segment, as it continues to grow.
Late retirees have somewhat tweaked the rules of Medicare marketing, but they can be a very lucrative audience segment—if you know how to approach them. Here are the three smart steps for doing so: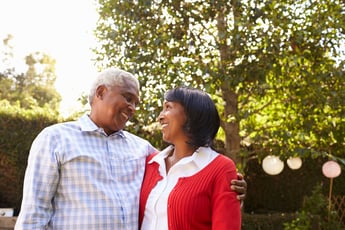 (1) Ask your prospects and customers when they expect to retire. Including a survey in your Age-In campaigns can ensure that you are touching your prospects at the right time. Ask your respondents when they expect to retire. Within the next year? Two years or fewer? More than two years in the future?
(2) Develop business rules based on when prospects plan to retire. Decide how your company is going to market to these respondents based on their target retirement date.
For example: If a respondent wants to retire in two or fewer years, keep in contact with them. Send useful content and information on your latest plans to increase brand awareness and ensure the prospect will think of you when they're ready to retire.
If a respondent wants to continue working for more than two years, delay or lessen your marketing efforts until they are closer to retirement. This minimizes the waste of your marketing budget.
(3) Always measure late retiree behavior! People often say that they are going to continue working, then retire ahead of their anticipated timeline. To be sure that your business rules are on the right track, measure your statistics and confirm that you're catching prospects at the right time.

Rule #1: Don't be late to the party
Rule #2: Talk to Anderson Direct & Digital


Additional Medicare marketing reads: