Women make 85% of all purchasing decisions, yet 91% of women say advertisers don't understand them. Wow. And with Gen X controlling 31% of the total US income, there is a huge opportunity for marketers to connect with and focus on Gen X women specifically.
To continue providing exceptional ROI to our clients, Anderson Direct & Digital conducted an in-depth study of Gen X women and insurance marketing, uncovering some amazing, highly actionable insights like these, and more.
Are you prioritizing this all-important segment? Here's a few snapshots of what we learned through our original research study.



Want to earn Gen X women's respect, loyalty—and their business? You'd do well to follow this advice.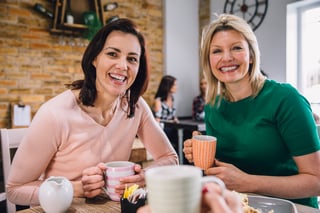 (1) Make women a segment Take time to conduct research and analyze this base. The payoff will be well worth the effort.

(2) Market to female interests Women make 85% of all purchasing decisions. So, listen, learn and boldly launch female-focused campaigns.
(3) Be honest and open Puffery and hyperbole don't fly with this audience. Keep it real. And don't trade solely on your reputation.
(4) Inspire confidence Let women know their voice is being heard, and that they're making the right decision by choosing you.
(5) Proclaim your diversity Without pounding your chest, show women what your brand is doing to promote inclusiveness.
(6) Know your channels Don't fight the facts; DM and email are top performers. But always drive to digital, and make sure you have an awesome landing page.
(7) Be crystal-clear Distinctly explain costs and benefits, and include guides, kits and calculators to help women make an objective decision.


They know women, women choose them These companies have consistently done well marketing to women:

Secrets to their success? They all—
Listen to what women want and deliver it

Show they care about women

Recognize that all women are not the same

Provide honest and useful information about
the products they sell

Know that women and men have different needs

Want to see the complete research study? You can download it!
Additional Reads: